Tabs
Welcome to Master of Biomedical Sciences
We are happy that you have chosen our master of Biomedical Sciences. Below you find all important informations about BMSc.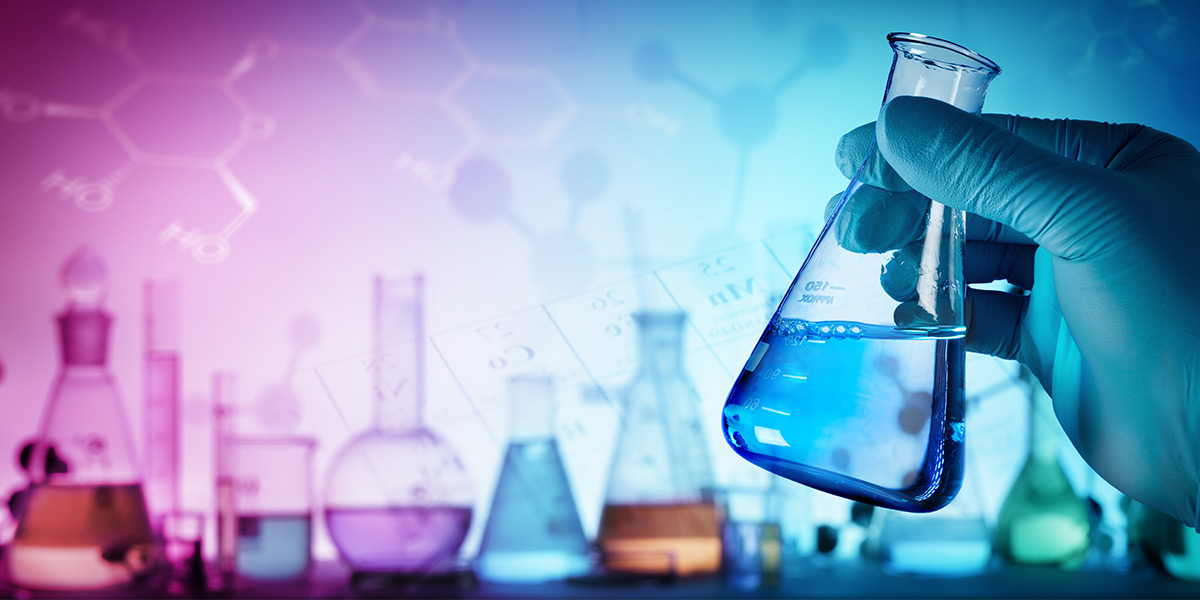 Introduction
The Master program in Biomedical Sciences has a duration of one-and-a-half years. The mandatory core component supplements the initial knowledge of the pathophysiology of organ systems that is acquired in the third year of the Bachelor program in Fribourg. This core component also expands students' expertise in modern methods of research. Students also conduct a three-week laboratory internship that focuses on a research field of their choice. During the final six months of their studies, students write a master thesis on a research topic of their choice. More information about the study please find
here
.
Exams
Aufstellung_Pruefungsdaten_FS2023
pdf
64.8 KB
Version: 12
18. Apr 2023, 10:45
Page Count: 1
To access this item you need to be logged in and to have appropriate permissions.
Aufstellung_Pruefungsdaten_HS2022
pdf
63.4 KB
12. May 2022, 14:05
Page Count: 1
To access this item you need to be logged in and to have appropriate permissions.
Purpose: It is the goal of the elective modules to give the students the opportunity to get acquainted with scientific topics of interest, to learn new experimental techniques and to indulge in daily lab routines. If feasible, students get the opportunity to work on a small project on their own. Apart from offering students deeper insights into preferred fields of research, elective modules ideally also serve as an entry point towards the master thesis.
Dates:
Slot 1: 13.02. - 03.03.2023
Slot 2: 06.03. – 24.03.2023
Registration Process:
(1) The registration is handled via
KSL
. The proposals are listed in KSL. The instructions on how to register are listed below.
(2) Each student shall choose one proposal per slot no later than
November 12th 2022
Registration Process:
The registration is handled via
KSL
. The proposals are listed in KSL. The instructions on how to register are listed below.
Dates

| | |
| --- | --- |
| Start window | 19.6. - 31.07.2023 |
| End of thesis | 6 months later, latest on 31.01.2024 |
| Deadline for registration | 21.05.2023 |
| | |
Alumni Award
Alumni Biomedical Sciences will award a prize for the best master thesis 2020. In a first step, a committee will judge the anonymized abstracts based on clarity, writing, and scientific content. Second, the full master thesis of some students will be read and judged. Judging criterias will be rather based on scientific writing and methodology than on the project itself. The prize of SFr. 500.- will be handed over to the winner at the official diploma ceremony in March. To be eligible for the prize, please send the abstract of your master thesis before
13.01.22
to study coordinator. Alumni Biomedical Sciences wishes you good luck with your experiments and all the best for your master thesis.
All teaching modules undergo an obligatory WEB based evaluation
The link for the evaluation will send by mail in december and june.
This is
obligatory
for everyone.
Studies listed below refer to topics that may be of special interest to Master students in Biomedical Sciences.
Important
: While ECTS points earned with these courses are
NOT
eligible towards achieving the Masters' degree in BMSc, they will be listed in the Diploma Supplement as additional voluntary studies.
Introductory Course in Laboratory Animal Science (2 ECTS)
Details about the course on care and use of laboratory animals (LTK) can be found here:
Zurich
Registration procedure:
Letter of intent must be sent by mail or regular mail to the coordinator's office before registration to the LTK course
The letter will be signed by the coordinator and sent back to you.
Proceed with the registration to the LTK course: under the heading "remarks", state that you received the signed agreement (mandatory for successful registration)
When registering: please be sure to include following billing address: Zentraler Rechnungseingang, REF-200-80, Hochschulstrasse 6, 3012 Bern
After the LTK course: Students that have successfully finished the course are asked to provide the diploma to the office of the study coordinator.
Dateien LTK Course
Confirmation-LTK course
pdf
93.2 KB
22. May 2019, 17:31
Page Count: 1
To access this item you need to be logged in and to have appropriate permissions.
Course
objectives
This course is aimed at providing prospective clinical investigators with the essential knowledge of Good Clinical Practice (GCP) and of other regulatory and ethical requirements, and the skills for contributing to clinical trials
The topics covered will include
- Ethical and legal principles
- Swiss regulations for research involving humans (HRA, ClinO, HRO and OrgO)
- GCP guidelines
- Basics of clinical research and study designs
- Basics of data management in clinical research
- Patient information and consent
- Study conduct & quality assurance
- Safety
Link to GCB Homepage
- Organized by  CTU Bern, Universität Bern, Finkenhubelweg 11, 3012 Bern
- Duration: 2-day event
- Costs: CHF 400.-- are paid by us
- Registration is handled the study coordinator (ruegge@pyl.unibe.ch)
- The exact date and time will be announced in due course
Upcoming Masterthesis Presentations
14.12.2022: Lisa Pedrotti
Start: 08:00
Location:  Neurozentrum Inselspital (Room B219)
Title: Three clinical trials in neuroimmunology: assessing the non-motor and motor symptoms in Multiple Sclerosis patients:
1. Immunoglobulin deficiency as a treatable cause of fatigue in patients with Multiple Sclerosis (MS)
2. Prediction of non-motor symptoms in fully ambulatory MS patients using vocal biomarkers
3. Assessing the feasibility of the MS Performance Test (MSPT) device in routine clinical practice in the Swiss health care system
10.01.2023: Selina Hanselmann
Start:  08:15
Location:  Kursraum 3 in der Kinderklinik
Title: Sex differences in tissue-sorted renal segments in health and disease
12.01.2023: Ladina Hörtensteiner
Start:  10.00
Location:  Murtenstrasse 28 room 416
Title: the impact of FANCA loss on DNA damage repair in prostate cancer
24.01.2023: Abdoul Ahad, Rosemary
Start:  09.00
Location:  DBMR, Murtenstrasse 35, Room H810
Title: Effect of dietary components early in life on the development of obesity in adulthood
24.01.2023: Nora Joseph
Start:  09.30
Location:  DBMR, Murtenstrasse 35, Room H810
Title: Consequences of dietary cellulose early in infancy on development of metabolic-related disorders later in life
26.01.2023: Yasmina El fata 
Start: 16:00
Location:  Murtenstrasse 24, 3rd floor, Cardiovascular (CVD) department, Meeting Room nbr. 308
Title: Towards GHMT cardiac reprogramming: CRISPRa-SAM-induced upregulation of cardiac TFs in mouse embryonic fibroblasts
27.01.2023: Matilde Strozzi
Start: 08:45
Location:  Department for BioMedical Reasarch (DBMR), Murtenstrasse 35, Room H810
Title: The use of intestinal organoids to study host-microbe interactions
27.01.2023: Janine Fuhrer
Start:  12.15
Location:  Maurice E Müller Haus H810
Title: Creating an artificial intervertebral disc using functionalized silk fibroin and human mesenchymal stromal cells
27.01.2023: Nadia Fasel
Start:  09:15
Location:  Maurice E.Müller-Haus (DBMR, Murtenstrasse 35), H810
Title: Identification of microbiota-specific T cell receptors and their antigens for the study of gut-resident immunological memory
Alumni Biomedical Sciences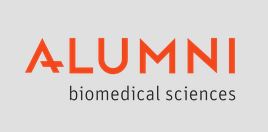 The "Alumni Biomedical Sciences" form an association of former MSc of Science in Biomedical Sciences students, their professors form the Universities of Bern and Fribourg as well as of different partners from in industry and academics. It's our goal to form not only a platform for pleasurable reunions, but also to keep in touch concerning professional duties. We want to build up networks within the association and towards potential employers. Therefore we are sustaining an Internet page with information about possible working places, links to our partners from the industry and academics and information about events such as careers days.
Here you will be redirected to the homepage from
Alumni
1. Rang Melissa Pitton
2. Rang  Nerea Fernandez Trigo
3. Rang  Camila Gemperli

1. Rang: Imboden Vera
2. Rang: Milusev Anastasia
3. Rang: Flint Emilio

1. Rang: Bachmann Chantal
2. Rang: Van De Vyver Arthur
3. Rang: Bienz Isabelle

1. Rang: Zenhäusern Priska
2. Rang: Fallegger Angela
3 Rang: Dudler Julie

1. Rang: Traxel Sabrina
2. Rang: Krauer Fabienne
3 Rang: Piccand Matthieu

University of Fribourg, Faculty of Science Award 2015

We congratulate Inès Mottas for winning the Faculty of Science Award 2015 for her master thesis "Characterization of the efficacy of CD8+ T cell activation by dendritic cells treated with a combination of pattern recognition receptor ligands" under the supervision of Prof. C. Bourquin, University of Fribourg.